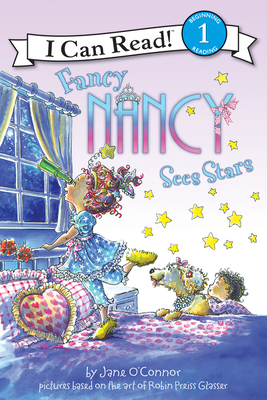 Fancy Nancy Sees Stars (I Can Read Level 1)
Publication Date:
September 30th, 2008
Usually Ships Within a Week
Description
Nancy can hardly wait for her class visit to the planetarium in this Fancy Nancy story from the beloved New York Times bestselling author-illustrator team Jane O'Connor and Robin Preiss Glasser.
Nancy absolutely adores stars. She loves how they sparkle in the sky, and she can even name the constellations. When she finds out her class will visit the planetarium she is ecstatic—that's a fancy word for excited. But when it starts to rain Nancy is afraid she might not be able to see the stars. Will the rain keep Nancy from watching stars sparkle?
Fancy Nancy Sees Stars is a Level One I Can Read book, which means it's perfect for children learning to sound out words and sentences. The back matter features a list of the rich vocabulary words that are used throughout the story along with their definition.