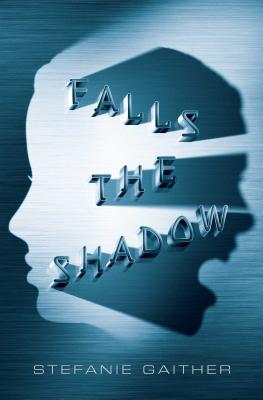 Falls the Shadow
Publication Date:
November 10th, 2015
Publisher:
Simon & Schuster Books for Young Readers
KD's Books
On hand, as of Sep 24 3:52am
On Our Shelves Now
Description
Cate's sister may be a clone, but that doesn't make her a killer. Does it? Murder, morality, and a slow-burning romance fill the pages of this futuristic thriller "for die-hard fans of Divergent and The Hunger Games" (Kirkus Reviews).
When Cate Benson was a kid, her sister, Violet, died. Two hours after the funeral, Cate's family picked up Violet's replacement like nothing had happened. Because Cate's parents are among those who decided to give their children a sort of immortality by cloning them at birth—which means this new Violet has the same face. The same perfect smile. She even has all of the same memories as the girl she replaced.
She also might have murdered the most popular girl in school.
At least, that's what the paparazzi and the anti-cloning protestors want everyone to think: that clones are violent, unpredictable monsters. Cate is used to hearing all that. She's used to defending her sister, too. But Violet has vanished, and when Cate sets out to find her, she ends up in the line of fire instead. Because Cate is getting dangerously close to secrets that will rock the foundation of everything she thought was true.
Praise for Falls the Shadow
* "A different twist on a post-apocalyptic tale, Falls the Shadow is a very engaging read and hard to put down until the last page."
— VOYA, starred review
Falls the Shadow is a thrill ride of a book, giving readers a frightening tour of cloning possibilities—and a reminder of the hopeful connections that keep us human. What an intriguing debut for Stefanie Gaither!
— Margaret Peterson Haddix, New York Times bestselling author
"Debut author Stefanie Gaither explores what happens when bleeding-edge science collides with the human experience. Highly recommended."
— Jonathan Maberry, New York Times bestselling author of Rot & Ruin and V-Wars
"Falls the Shadow offers readers high octane thrills with surprising heart; beneath this story of cloning in a corporate future is the tale of two sisters and the complicated history that binds them. This is a refreshingly real and deeply human book."
— Phoebe North, author of Starglass
"Eerie from page one, Falls the Shadow offers a rare thing: a real mystery set at the heart of a thriller. Gaither's debut bristles with action, but it's also built on the complicated ground of how we love the sisters and brothers who are thrown into our lives—the people who are closest to us in the world, but in some ways will always be unknowable."
— Amy Rose Capetta, author of ENTANGLED
"A smart, futuristic thriller that grabs you and doesn't let go until the very last page. This is a fantastic debut from Stefanie Gaither."
— Kristi Helvig, author of BURN OUT
"A solid debut whose gut-punch ending leaves room for a sequel."
— Publishers Weekly
"A kick-ass heroine, nonstop action, a tentative romance and plenty of moral dilemmas...for die-hard fans of Divergent and The Hunger Games."
— Kirkus Reviews
"Gaither has laid a solid foundation with this intriguing concept and compelling characters."
— School Library Journal
"Gaither's debut dystopia is thoughtful and thrilling."
— Booklist