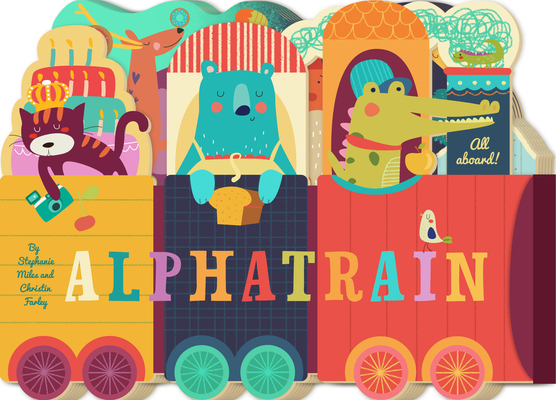 Alphatrain (On-Track Learning)
Publication Date:
May 1st, 2018
Usually Ships Within a Week
Description
All aboard the Alphatrain! This adorable two-in-one board book features beautifully illustrated animals for every letter of the alphabet and can be read page-by-page as a lap book or be unfolded into a 56" train! (Perfect for play time or room decor!) In addition to the animals, each whimsically designed train car includes fun objects for each letter: Bear eats a banana, Elephant listens to earphones, and Fox wears a fez (of course). As a bonus, the back of each page lists the words of each hidden object so kids can search for them on the front of the car. A handy clasp keeps everything snuggly shut when reading time is over.