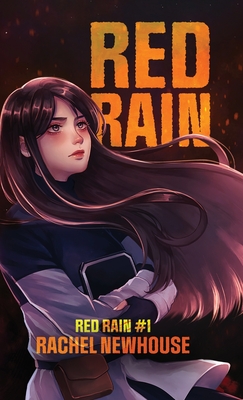 Red Rain
Publication Date:
August 24th, 2022
Description
Please don't send me back to Earth.
The year is 2075. Earth is ruled by a one-world government. In order to maintain unity, all citizens must deny their national, racial, and religious identities-or suffer the consequences.
Stripped of her rights for refusing to assimilate, sixteen-year-old Philadelphia Smyrna escapes Earth's religious containment camps when her father is summoned to work on Mars. The remote research base seems like a haven of tolerance-until she discovers it's the same base where her brother mysteriously died two years before. Searching for answers, she stumbles into a hidden lab and uncovers terrifying experiments for an apocalyptic weapon. The scientist in charge has cruel plans for Earth, and he will kill to keep his secret hidden. Racing to stay one step ahead, Philadelphia must decide whether to save the people who have oppressed her for her entire life-or save her family and let Earth burn.
Red Rain is the first book in this fast-paced Christian sci-fi adventure for teens and adults.