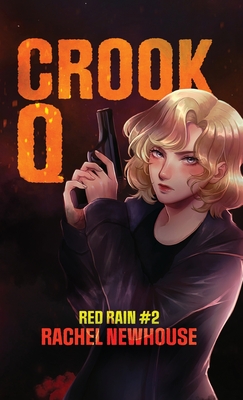 Crook Q (Red Rain #2)
Publication Date:
August 29th, 2022
Description
I don't want to kill anyone.
The year is 2076. Earth is ruled by a one-world government. In order to maintain unity, all citizens must deny their national, racial, and religious identities-or suffer the consequences.
Believing the chaos of her adventure on Mars is behind her, seventeen-year-old Philadelphia Smyrna, an unassimilated Christian, faces a restricted but uneventful future. That is until she and her friend Cea are taken hostage to blackmail Cea's wickedly genius brother into completing the infamous superweapon Red Rain. If he succeeds, the government will have the power to dissolve entire cities with acid. Desperate, the girls make a break for it. Thrust into the streets with a gun she's afraid to shoot, Philadelphia realizes her battle with Red Rain is far from over-and this time, turning it over to the authorities is not an option.
Crook Q is the second book in the RED RAIN series, a fast-paced Christian sci-fi adventure for teens and adults.