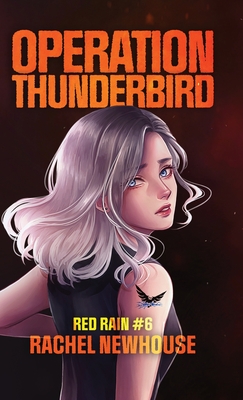 Operation Thunderbird (Red Rain #6)
Publication Date:
July 25th, 2023
Description
You are not a hero, Andromeda.
The year is 2076. Earth is ruled by a one-world government. In order to maintain unity, all citizens must deny their national, racial, and religious identities-or suffer the consequences.
Seventeen-year-old Philadelphia Smyrna lives two lives. To the government, she's Andromeda, the adopted daughter of an influential family. To the "unassimilated," she's Blue Fire, the figurehead of a revolution. Under her leadership, the movement is gaining steam-until the government retaliates by ordering the mass relocation of the unassimilated to Chinese work camps. Philadelphia realizes she must call for war before all her friends are lost. Her opportunity comes when she's invited to the government's biggest gala of the year, giving the revolution the chance to take down the United from the top. But to succeed, Philadelphia must do the one thing she promised she'd never do: kill.
Operation Thunderbird is the sixth book in the RED RAIN series, a fast-paced Christian sci-fi adventure for teens and adults.