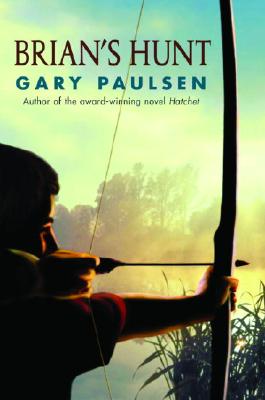 Brian's Hunt (A Hatchet Adventure #5)
Publication Date:
December 23rd, 2003
Publisher:
Wendy Lamb Books
Description
Brian sets out on the hunt of a lifetime in this follow-up to the award-winning classic Hatchet from three-time Newbery Honor-winning author Gary Paulsen!
 
Brian Robeson has stood up to the challenge of surviving the wilderness in Hatchet, The River, Brian's Winter, and Brian's Return. Now, while camping alone on a lake in the woods, he finds a wounded and whimpering dog. As Brian treats her wounds, he worries about who or what did this to her. His instincts tell him to head north, quickly, to check on his Cree friends. With his new companion at his side, he sets out on the hunt.
 
Gary Paulsen expertly delivers a riveting story that brilliantly combines two of his great themes: the human animal's place in nature, and the mysterious and wonderful bond between humans and dogs.
"The Brian books reveal nature and humankind's place in it with spare prose that seems ideally suited to the setting and plot." —VOYA
 
"Based on real incidents, this well-written sequel to Hatchet and its successors will be gobbled up by the author's legions of fans." —Kirkus Reviews
Read all the Hatchet Adventures!
Brian's Winter
The River
Brian's Return
Brian's Hunt