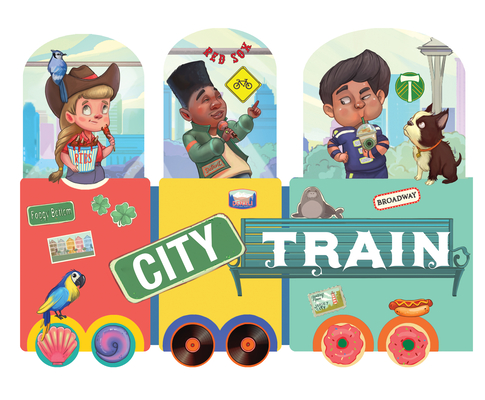 City Train (On-Track Learning)
Publication Date:
May 7th, 2024
Description
A vibrant and interactive board book that unfolds into a 56-inch playtime masterpiece, introducing kids to exciting cities like Boston, Atlanta, and Denver, while igniting their imagination and love for learning!
All aboard the City Train! See cities like Boston, Atlanta, and Denver on a coast-to-coast train ride that shows you all the exciting things in each city. This adorable two-in-one, sturdy, die-cut board book unfolds into a 56-inch train (perfect for playtime or room decor!). Printed on both sides with boldly colored illustrations, the book includes a handy velcro clasp to keep everything snuggly shut when reading time is over. A perfect interactive primer for teaching cities and places to kids, City Train provides that colorful, educational, and toy-like experience that makes learning fun.